By Jeremy Brooks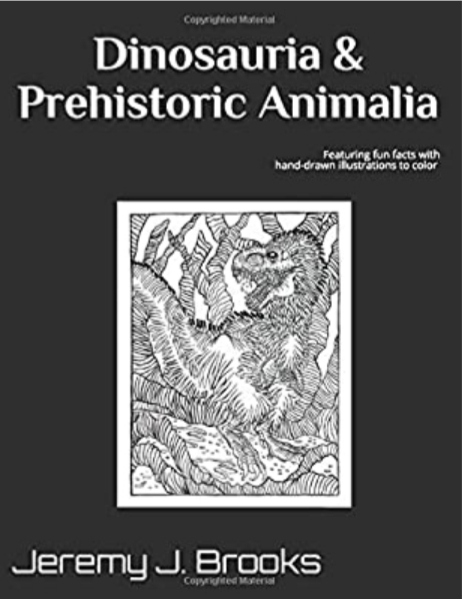 You will be captivated by the artistic talent of Jeremy Brooks with his 27 hand-drawn illustrations that come to life through his educational fun facts & findings.  His love of dinosaurs began at the age of five. Over the years, many encouraged him to share his talent by publishing a book which took him four years to complete. Jeremy is committed to paying it forward to an organization that supported his mom during a difficult time. With every book purchase, $1 will be donated to Wild Iris Crisis Center in the California Eastern Sierra.
Come along on a prehistoric journey coloring your way through the pages of Dinosauria and Prehistoric Animalia now available on Amazon.
Enjoy a quick tour of the book through this video.
Sneak peek into the the making of Dinosauria…Interview with Jeremy Brooks.